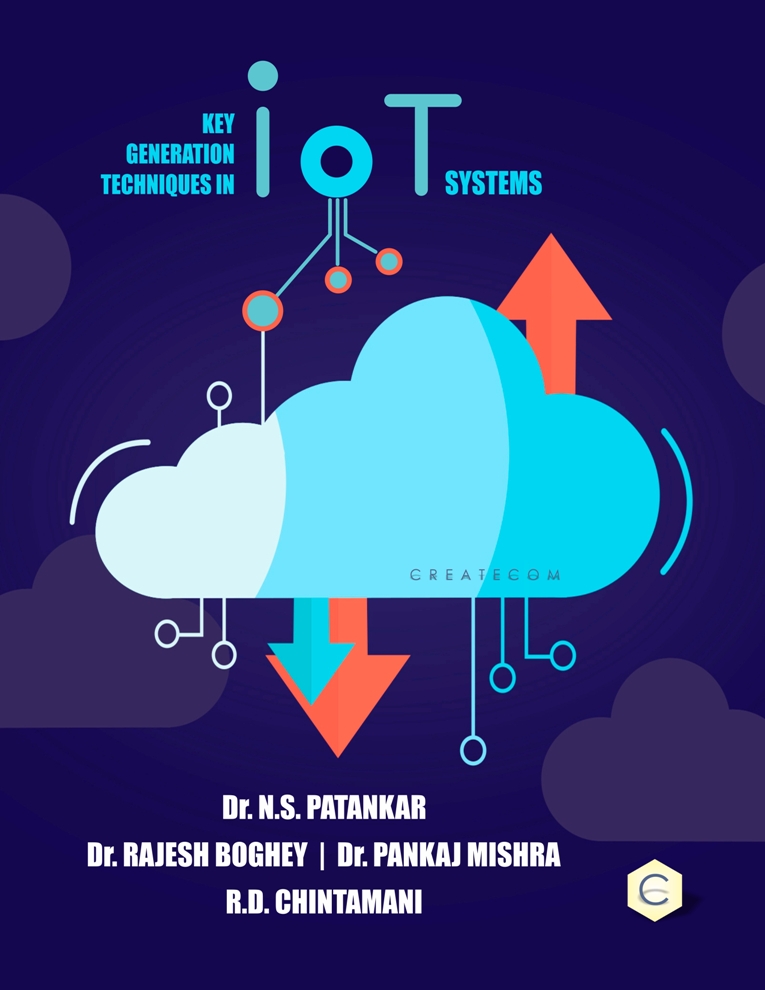 KEY GENERATION TECHNIQUES IN IOT SYSTEMS
Dr. N.S. PATANKAR
Dr. RAJESH BOGHEY
Dr. PANKAJ MISHRA
RAMESHWAR D. CHINTAMANI
Dr. Nikhil Subhash Patankar has a Bachelor's Degree in Information Technology from MIT World Peace University (MITWPU), Pune and a Master's Degree from SND COE, Yeola , SPPU, Pune. Here he studied the diversified aspects and importance of research and that was the turning point in his educational life, he enrolled for the Ph.D. Program from the Patel Group of Institution's, Madhyanchal Professional Univeristy, Bhopal, M.P. Since 2015 he joined Department of Information Technology, Sanjivani College of Engineering, Kopargaon as Assistant Professor, and currently looking after all the Internet of Things research related activities as Coordinator in Department. He is also working currently as Post Graduate Course Coordinator for Cyber Security specialization. He has published more than 15 National and International research papers in various prestigious Research Journals and Conferences. Straightaway from his childhood, he was very active in extracurricular activities like playing Volleyball, Social Activities and many more . He has the interest to develop new models in the field of Internet of Things.
Internet of things (IoT) is an open area of next-generation innovative communication derived from the Wireless Sensor Network (WSN). The applicability of IoTs breaks the boundary of the digital era, such as education, transportation, hospital, agriculture, and many more. The process of communication of IoTs depends on the physical hardware of the embedded device and non-standard protocols. The exchange of information and data over the non-standard protocol of communication creates a security gap for the authentication and prevention of network and data.
Need a successful project?